Installation¶
Open the DMG file and you'll be presented with the following files: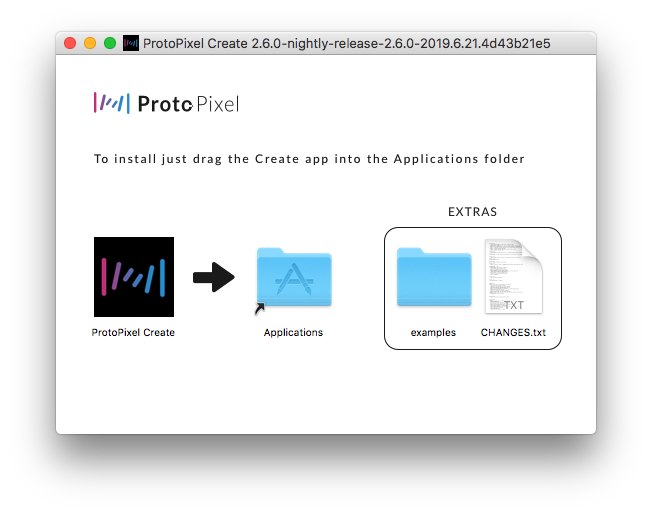 You can copy the application in your Applications folder if you like. To run ProtoPixel Create, just open the application. If you see a message like this one: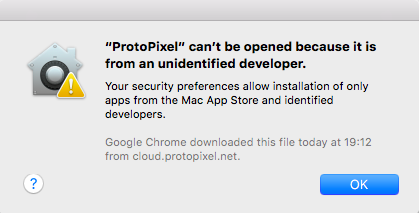 You'll have to rightclick and select Open. Like this: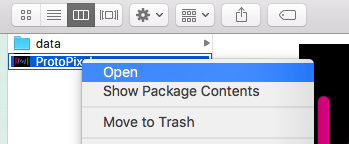 Then proceed to select Open again.
Examples¶
The examples folder contains scripts and projects you can use as inspiration.
Software Update¶
Every time you open ProtoPixel Create, it will check for online updates. In case of finding one, a dialog will be presented to you:

Click download to download the new version. You can simply replace the old ProtoPixel Create App with the new one.
Subscription¶
ProtoPixel Create will run in demo mode unless you purchase a subscription. Please refer to Subscriptions for more details. New installations (i. e. installations on a computer for the first time) will receive a free month Subscription automatically.
Important
ProtoPixel Create in Demo Mode will interrupt all its output to light controllers periodically.